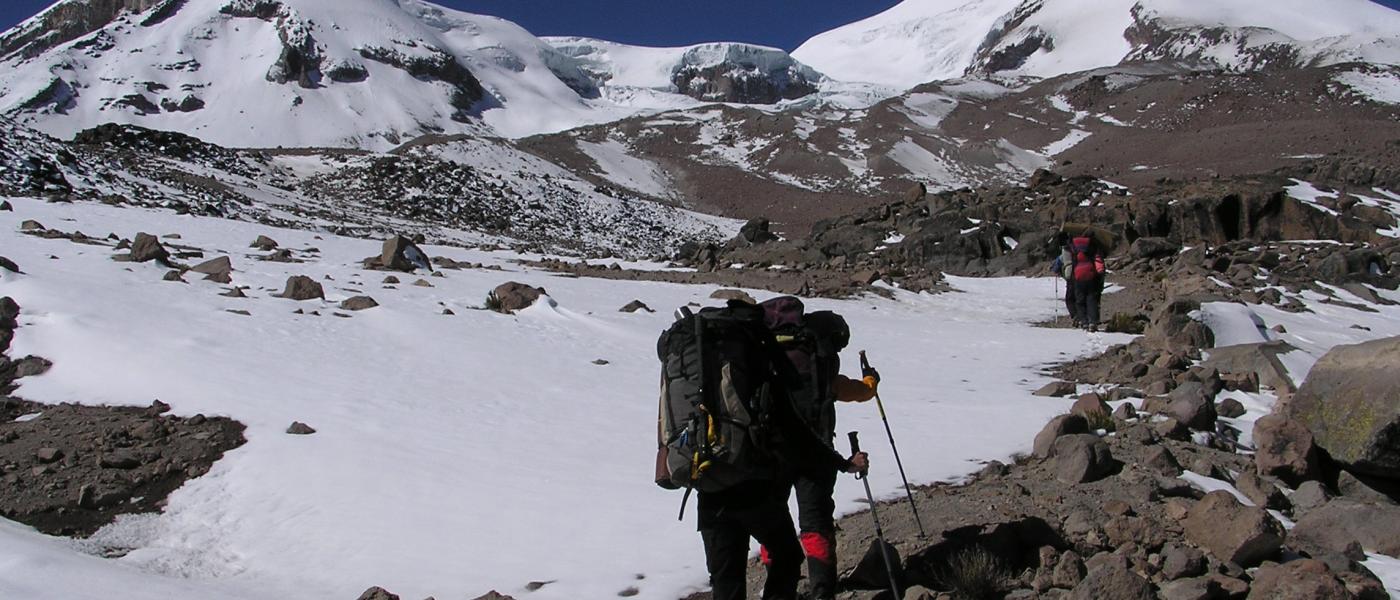 COROPUNA volcano of 6425 meters above sea level. Arequipa
The Coropuna volcano its name comes from the Quechua voice Coropuna that means golden mountain, this snowy volcano is located at an altitude of 6,425 meters above sea level, it is the fourth place of height of the volcanic mountain range of the Andes of Peru, its cone shape goes aligned from north to south, with more than 3 summits of 6000 masl, similar is as immense as the Huascaran being the highest in Peru of 6768 masl
Day 01: Arequipa.- In 4x4 truck transport - Base Camp
Day 02: Base Camp - High moraine field - at 5500 masl, camp
Day 03: High Camp Coropuna Summit 6768 - Base Camp - return Arequipa
It includes:
* Private transportation with
  4X4 truck to the start and return point of the circuits.
* High mountain guide (UIAGM).
* Full feeding during the days of hiking and climbing.
* Carrier
* Store for kitchen and dining room.
* Bi-personal shops for high mountains.
*Logistics.
Does not include:
- Food in the city.
- Alcoholic beverages, or gasified.
- Mountain technical team.