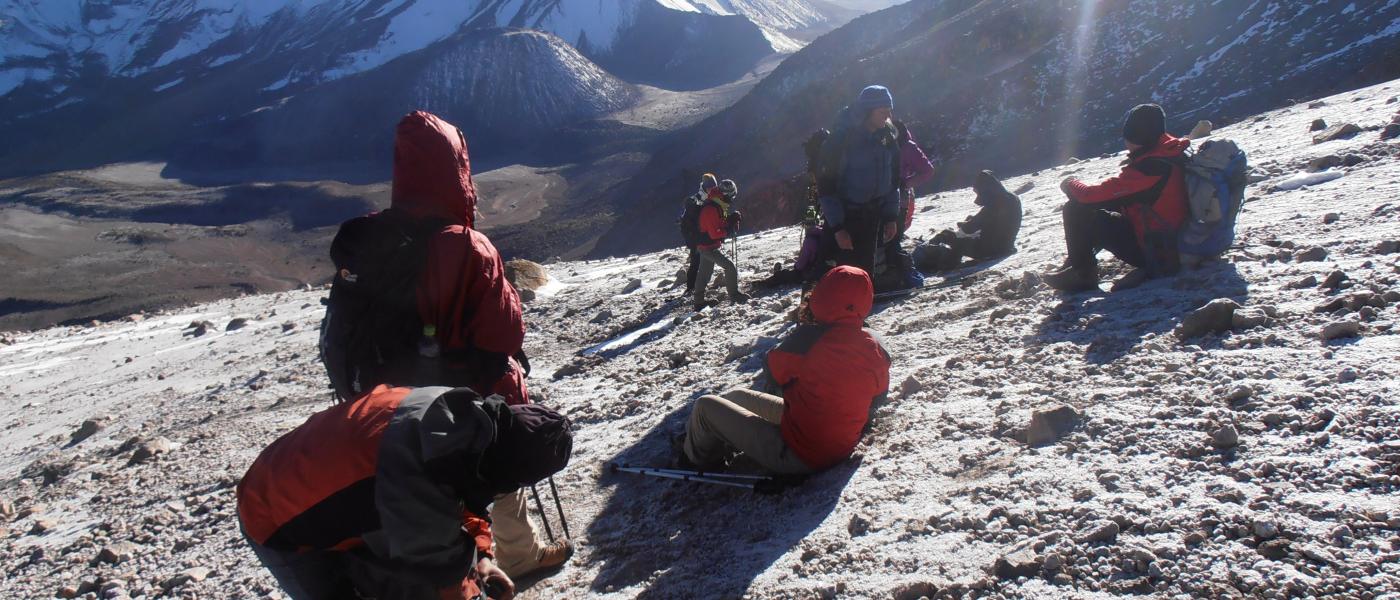 VOLCAN CHACHANI OF 6075 m.s.n.m by the INKA road
It is one of the shortest easy routes to climb the volcano, it is an ancient Inka road that served to make their offerings to the mountains, offering them at the very top of the volcanoes as their perpetual glaciers stored them the liquid element. water that is life, was a way to thank their gods, for agriculture and the daily life of every living being, on the way we will see the rich flora, fauna, the main square, (the usno) that served for the first holiday of gratitude to the (apus sacred mountains) of the summit we will appreciate to its 360 degrees the volcanoes that surround it, the majestic Misti, Pichupichu, Ampato, Sabancaya, Hualcahualca, Cordillera de Sila Coropuna, Arequipa
It includes:
*Private transportation 4X4 trucks to the start and return point of the circuits.
*Mountain guide (UIAGM).
*Complete feeding during the days of hiking and climbing.
*Porters
*Chef.
*Store for kitchen and dining room.
*Bi-personal tente  for high mountains.
*Logistics.
*Does not include:-
-Food in the city
- Alcoholic beverages, not even gasified.
-Technical team.