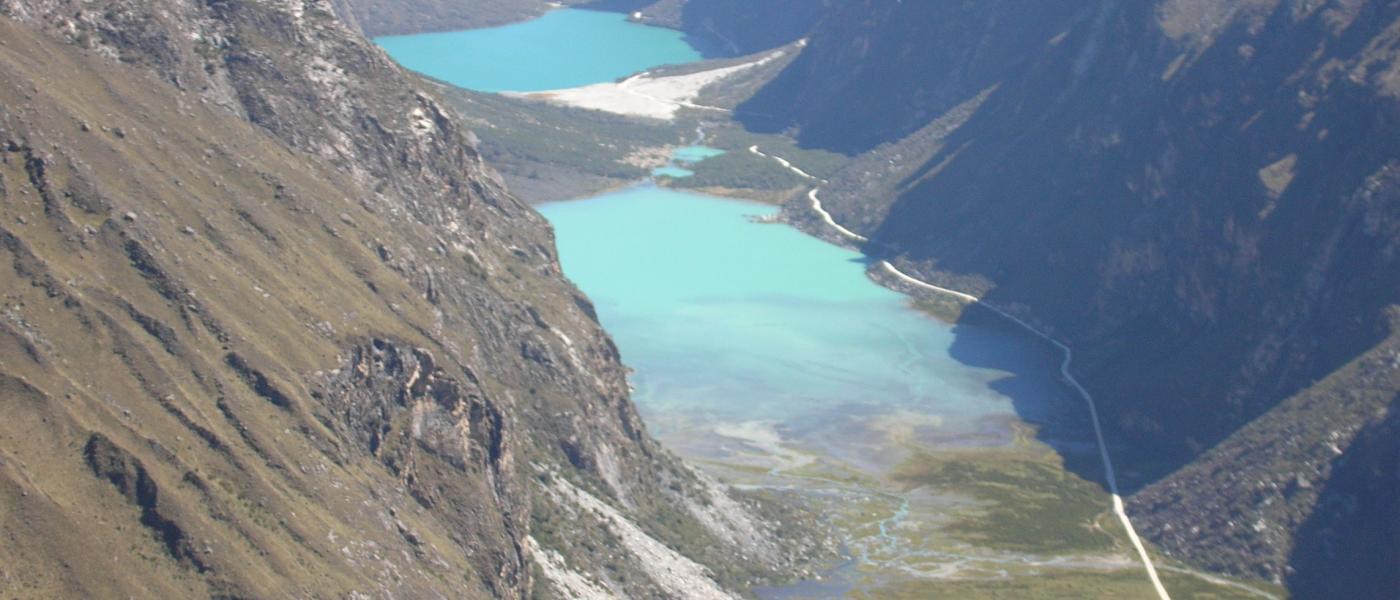 Laguna de llanganuco - chinancocha
Starting the tour of Huaraz, arriving at the town of Carhuaz to enjoy the traditional ice cream, and its plaza de armas, continuing to Yungay we will see the highest mountain in Peru the Huascaran 6768 masl, to visit the city buried by the earthquake of '70 , called the Campo Santo, then ascend to the Chinancocha lagoon in Llanganuco, you can take a boat ride, then we return to Caraz for your visit and buy the delicacies prepared by hand, returning to Huaraz we visit the village of Taricá artisans.
  It includes:
" Tourist transport.
> Professional Guide in Tourism, in Spanish. Other languages consult.

Does not Include:
Lunches
We recommend Carrying:
»Light and warm clothes for the afternoon.
»Hiking shoe
»Cap or hat
" Sun glasses
" Sunscreen
" Water bottle