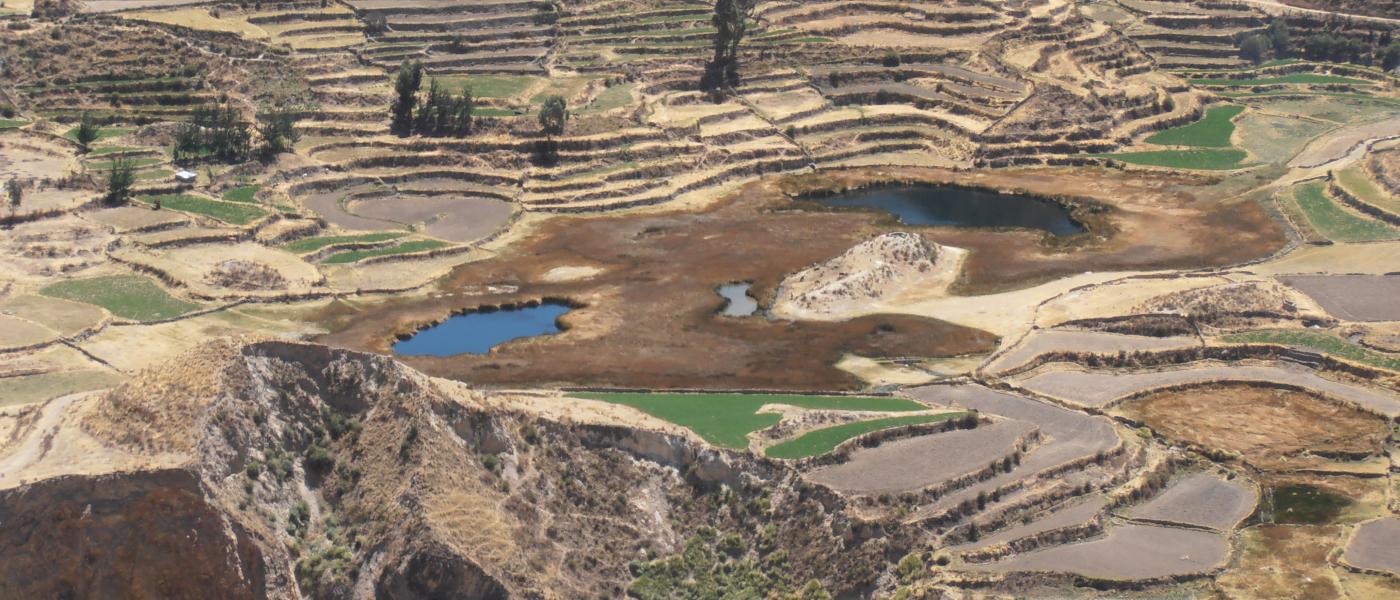 Colca Canyon - Volcanoes
Duration: 4 days.
Conventional tourism: City and Countryside.
Day 1: Excursion in the city, Santa Catalina Convent, Campiña, Visit to Recoleta Museums, Height Sanctuaries: Juanita, Doncella del Ampato,
Pre-Inkas and Inkas agricultural terraces,
walk in Colca Canyon
Day 2: Arequipa -Chivay Cabanaconde - San Juan de Chuccho.
Day 3: San Juan de Chuccho - Tapay - Oasis - Sangalle hot springs.
Day 4: Oasis - Cabanaconde - Cruz del Cóndor - Chivay - Arequipa.
We will appreciate: The National Reserve of Aguada Blanca, Bofedales de Tojra, Castles of Callalli, villages of Chivay Mirador de la Cruz del Cóndor, thermal baths of Calera, Patapampa viewpoint where we visualize the chain of Volcanoes